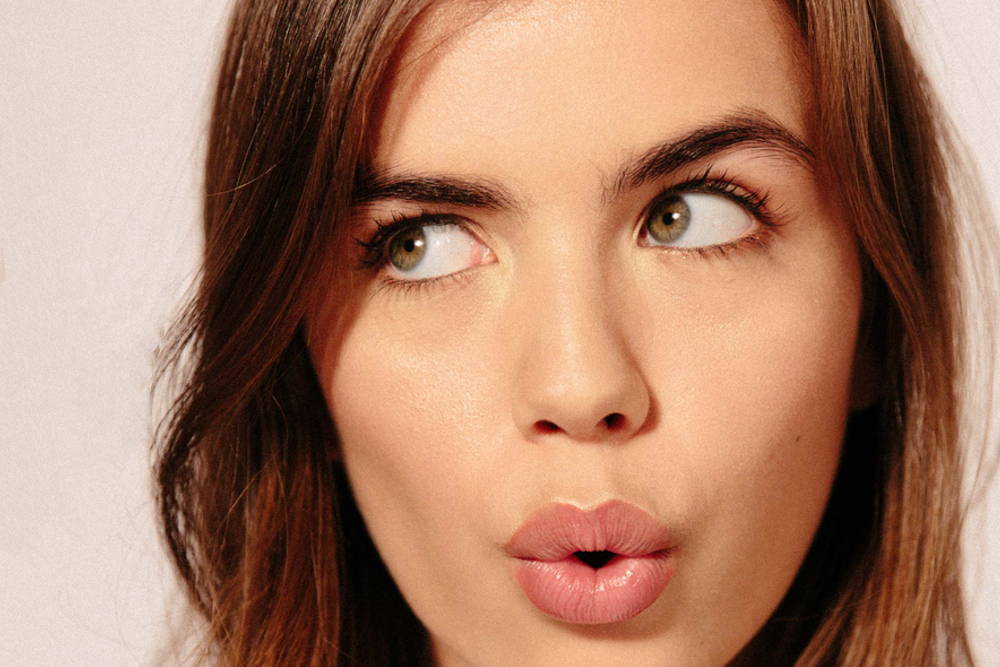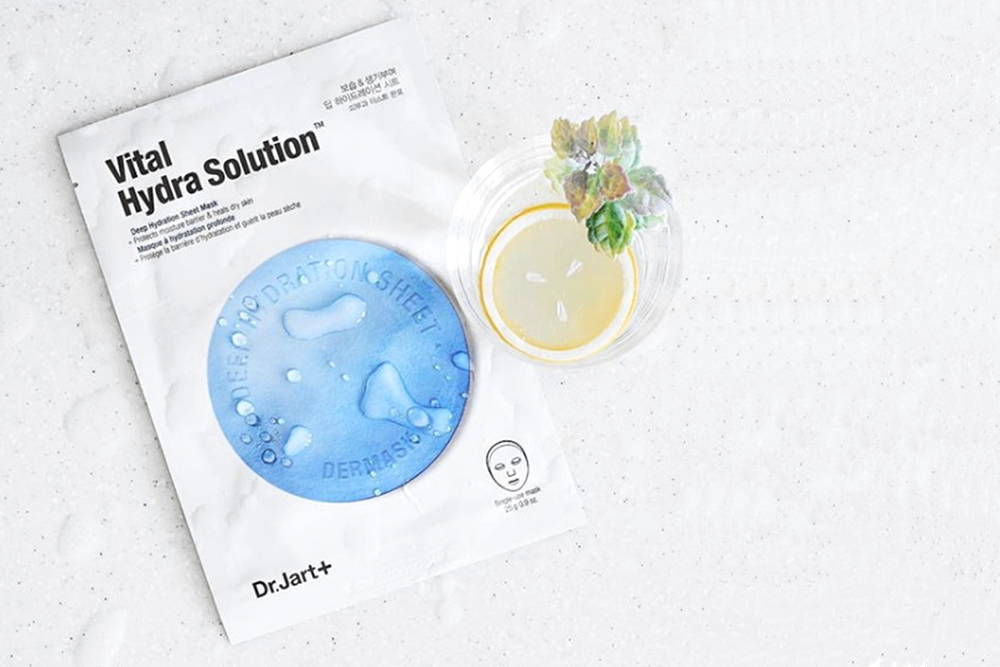 Dr. Jart Vital Hydra Solution via @skincarecatalog
In a time where beauty store shelves are polluted with mediocre skin care products, my frustration for finding a good face mask feels like it's constantly growing. I've experimented with a variety of products recommended to me by good friends, editors, bloggers, neighbors, the well-informed lady who hands out free samples at the mall, and beauty store sales associates. In short, I was desperate. In my quest for finding the best masks, I've applied everything from gels and pastes to sheets and creams. A few bad purchases and some allergic reactions later, I've finally discovered five face masks that solve my skin problems.
1.Kiehl's Cilantro & Orange Extract Pollutant Defending Mask
This mask acts as a protective shield against pollution, ( v important for my city girls) It's formulated with a mix of cilantro and orange extract, which reduce negative effects by strengthening the skin and preventing any contamination from sticking to your face. To use the mask, cleanse and moisturize, apply a layer of the cream to your face, then wait five minutes before tissuing it off. Click Here.

2. Tatcha Violet-C Radiance Mask
The mix of Japanese beautyberry and Vitamin C showed up on my face almost instantly, making my skin softer and giving it a natural glow. The aesthetically pleasing violet cream is packed with an AHA complex which is great for when I want to exfoliate my face and admire the supple skin that's been hiding behind all the grime. I personally use this product a couple times a week, applying an equal layer to my face for 15-20 minutes before rinsing off with warm water. Click Here.

"What sounds more elegant than rose petals hydrating and toning your skin?"

3. Fresh Rose Face Mask

Rosewater is all the hype these days, so a mask with actual rose petals fused into the solution was immediately a turn on. What sounds more elegant than rose petals hydrating and toning your skin? The cucumber and aloe also offer a soothing cool when the gel is applied. I've found the best way to use this mask is to moisten the skin, leave it on for 5-10 minutes, then rinse with water. Click Here.

4. Dr. Jart Vital Hydra Solution Sheet Mask

If you've never tried a sheet mask, you're missing out. They have a cooling feeling when you place them on your face and you'll have a good laugh when you see what you look like with it on. This mask by Dr. Jart will leave your face brighter and prevent blemishes from popping up. For even better results, I like to stick my MakeupDrop in the freezer for a couple hours, then use it to spread out the mask and allow my skin to better absorb the mask. Click Here.

5. Aztec Secret Indian Healing Clay
This bentonite clay mask was sun dried for six months before making it into the container and eventually onto my face. The calcium bentonite is totally safe for use because it's made up of a variety of healthy minerals. The mask takes the imperfections from your skin and encourages better blood flow to you T-zone and cheeks. Pro-tip: Mix this mask with equal parts apple cider vinegar and water plus a few drops of honey. The honey is naturally antibacterial, and will moisturize your skin while the mask and apple cider vinegar works to vacuum the gunk from your pores. Apply a thin layer to your face, wait for it to dry, and then remove the mask with warm water. Click Here.