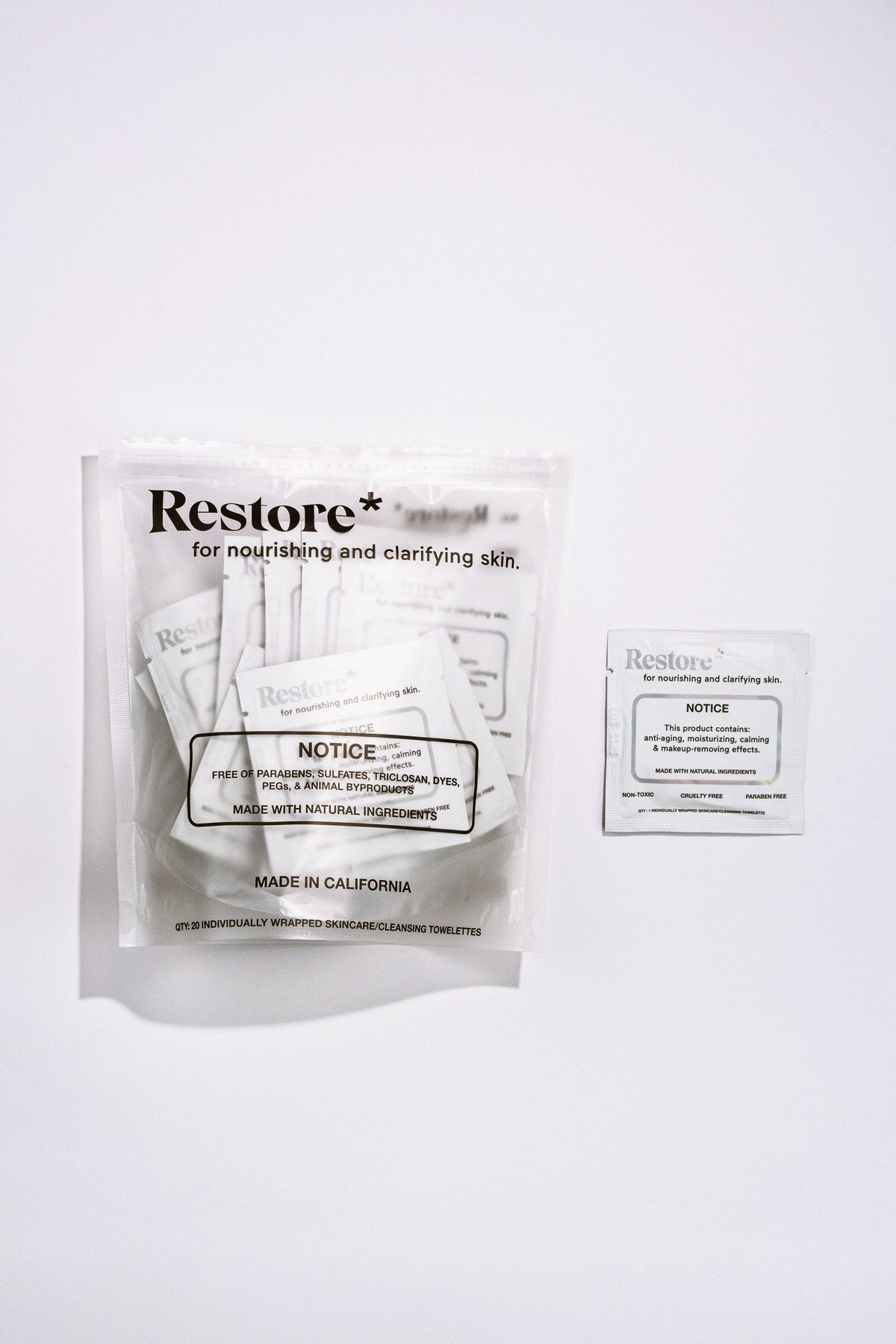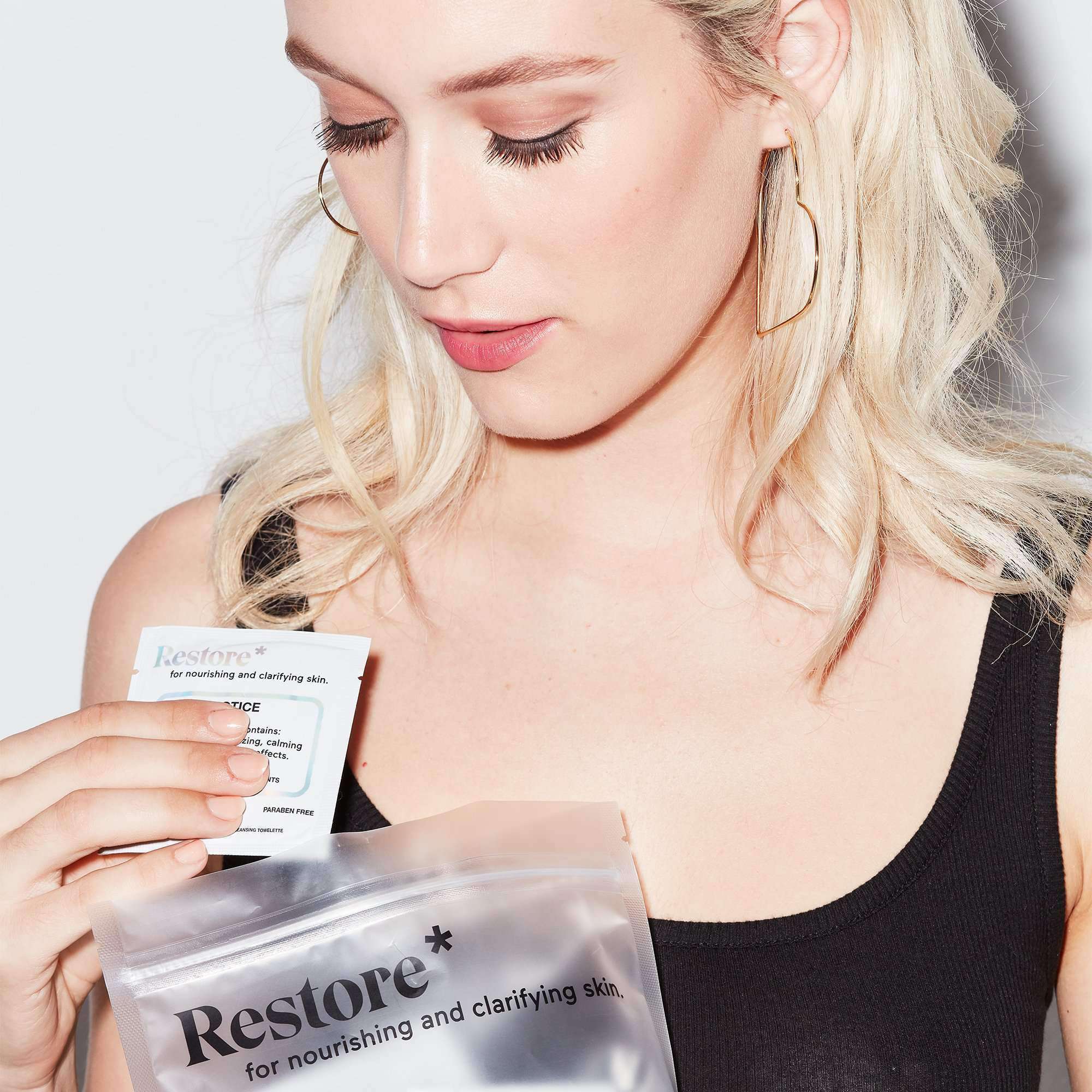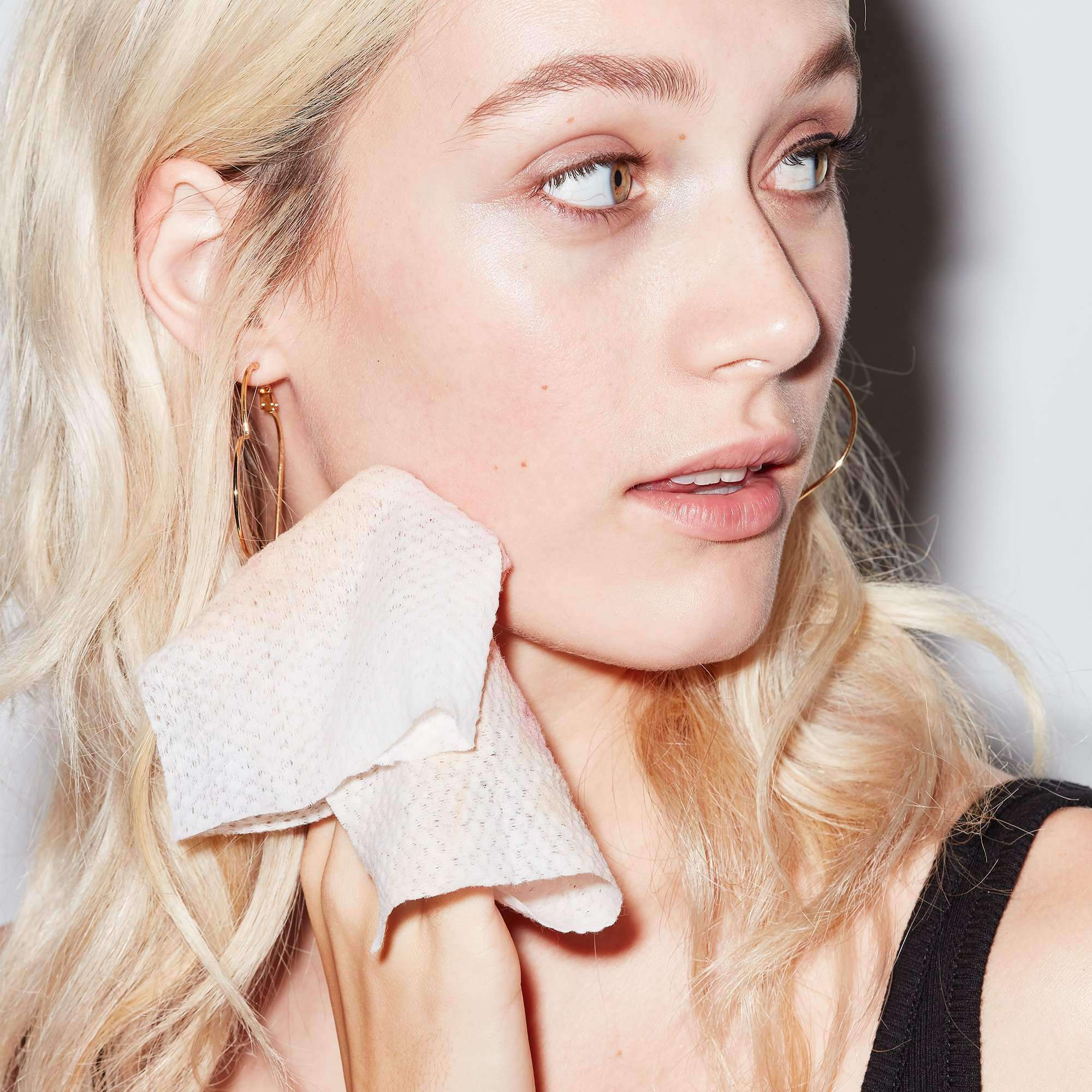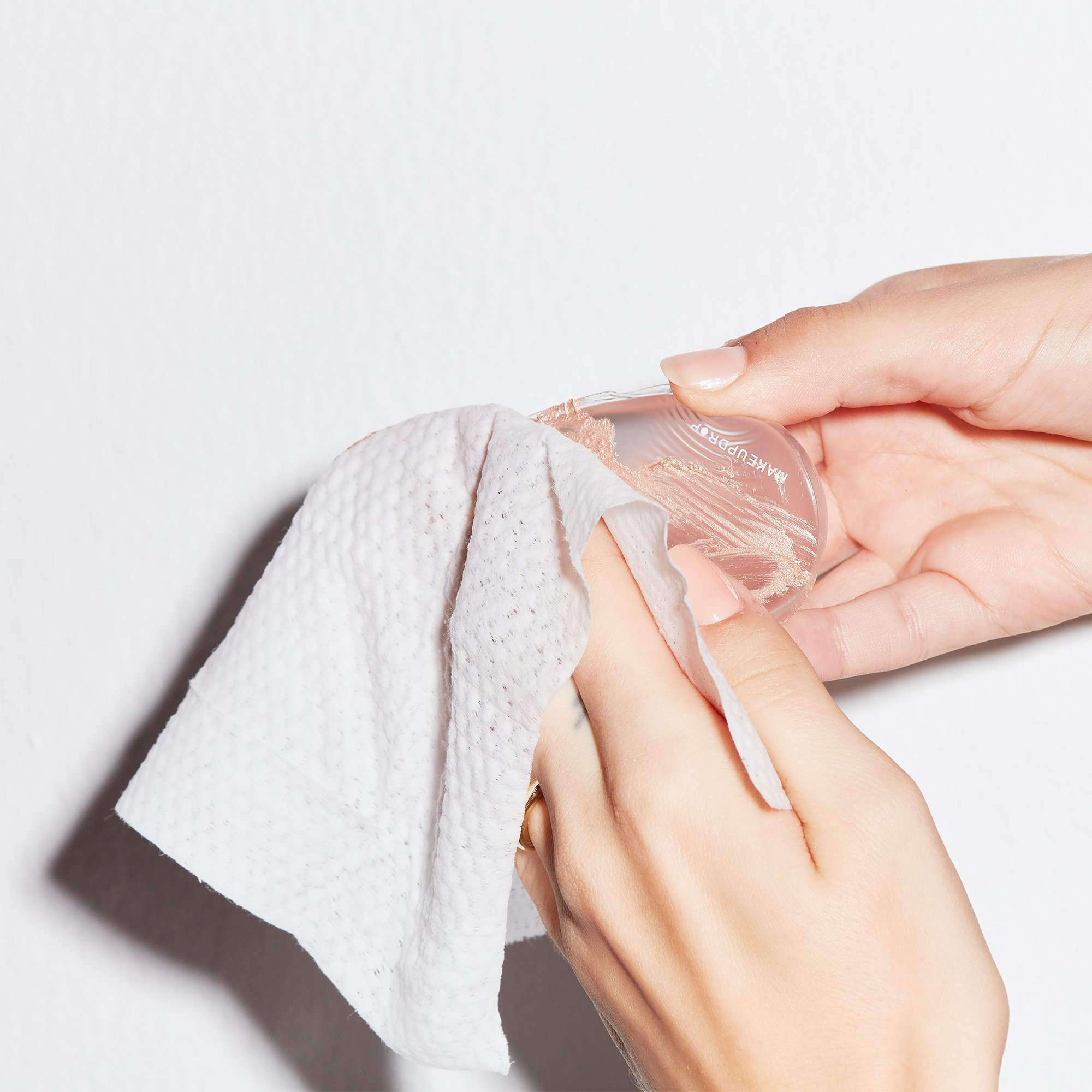 Restore* Wipes
Skincare - anywhere, anytime, for anyone.
Free original silicone drop with every skincare purchase*
A luxurious, eco-friendly towelette infused with natural and nourishing ingredients that cleans skin and removes makeup instantly without stripping it of it's natural healthy oils. Just wipe, restore, and get glowing. 20 wipes per pack.
Calming
For All
Hydrates
Nourishing
Purifies
Calming
For All
Hydrates
Nourishing
Purifies
What's Inside?
full ingredient list
Remove from packaging and an unfold wipe. Swipe across skin for refreshed makeup-free glow.
Enriched with soothing chamomile and cucumber, and hydrating jojoba and aloe, Restore* Wipes serve up high-quality nutrients to remove makeup or just restore skin back to a calm and glowing state.
Sustainable should be the standard, not the exception. Treat your skin to an individually wrapped bie-degradeable towelette with all natural ingredients and recyclable, eco-friendly packaging - all made in California.
Pro tip: You can also use your Restore* Wipe to clean your MakeupDrop Silicone Applicators in one easy swipe.